located in a recently developed suburban area of tokyo, the 'toriguchi sanci' house by schemata architects features an interior covered in lauan plywood. the warm atmosphere inside the residence comes in contrast with the rough cement mortar of the structure's exterior walls. though the house appears as large as a three-story building from the outside, it is actually a two-story building whose shape was determined based on the maximum allowable building area and maximum allowable volume. in this way, the owner will be able to build additions by himself in the future, and the building 'will evolve into a "living architecture" where one can change the environment by himself/herself based on his/her idea,' according to the architects.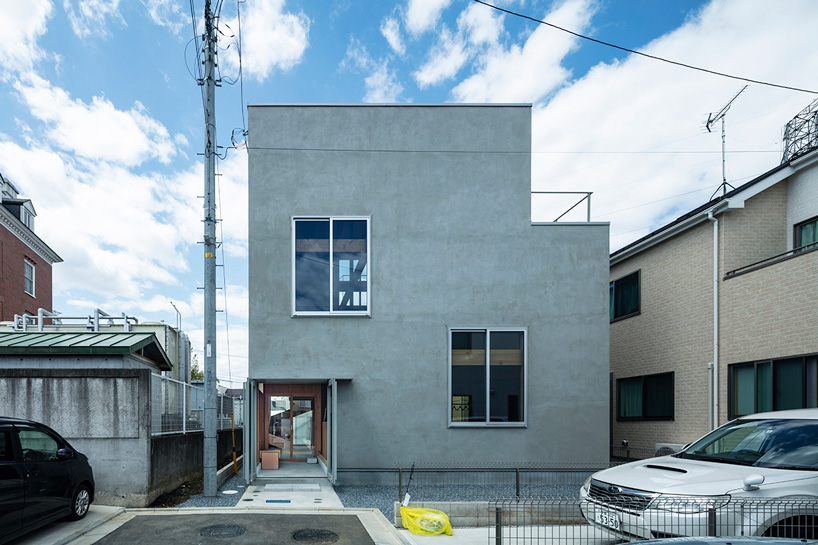 all images by kenta hasegawa
schemata architects has wrapped the 'toriguchi sanci' house in cement mortar that comes in contrast with the neighboring structures. in fact, the residence is surrounded by relatively new buildings that are mostly finished with similar types of exterior materials with a similar degree of gloss, and equipped with similar types of windows, because they were built by prefabricated house suppliers. inside, the project combines two main uses: a treatment room where the owner provides 'seitai' (a method of japanese physical therapy) treatment on the ground level; and the family's living space on the upper floor.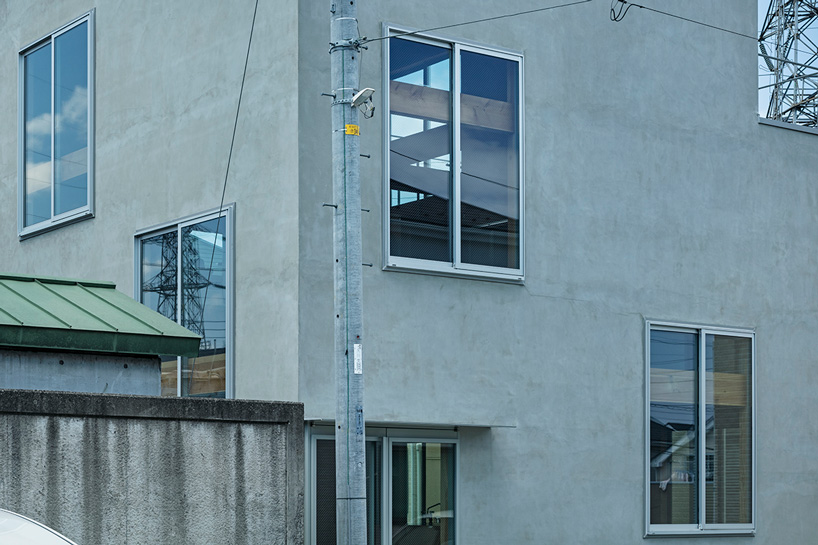 since the client took an active part in the construction of the building, schemata decided to provide as much space as possible on each floor so that they will have enough room to welcome new family members in the future. as such, the building's shape was was developed according to the maximum allowable building area and maximum allowable volume. additional, windows of the same size are randomly placed as necessary, sometimes between upper and lower floors, making it hard to imagine what the house is like inside.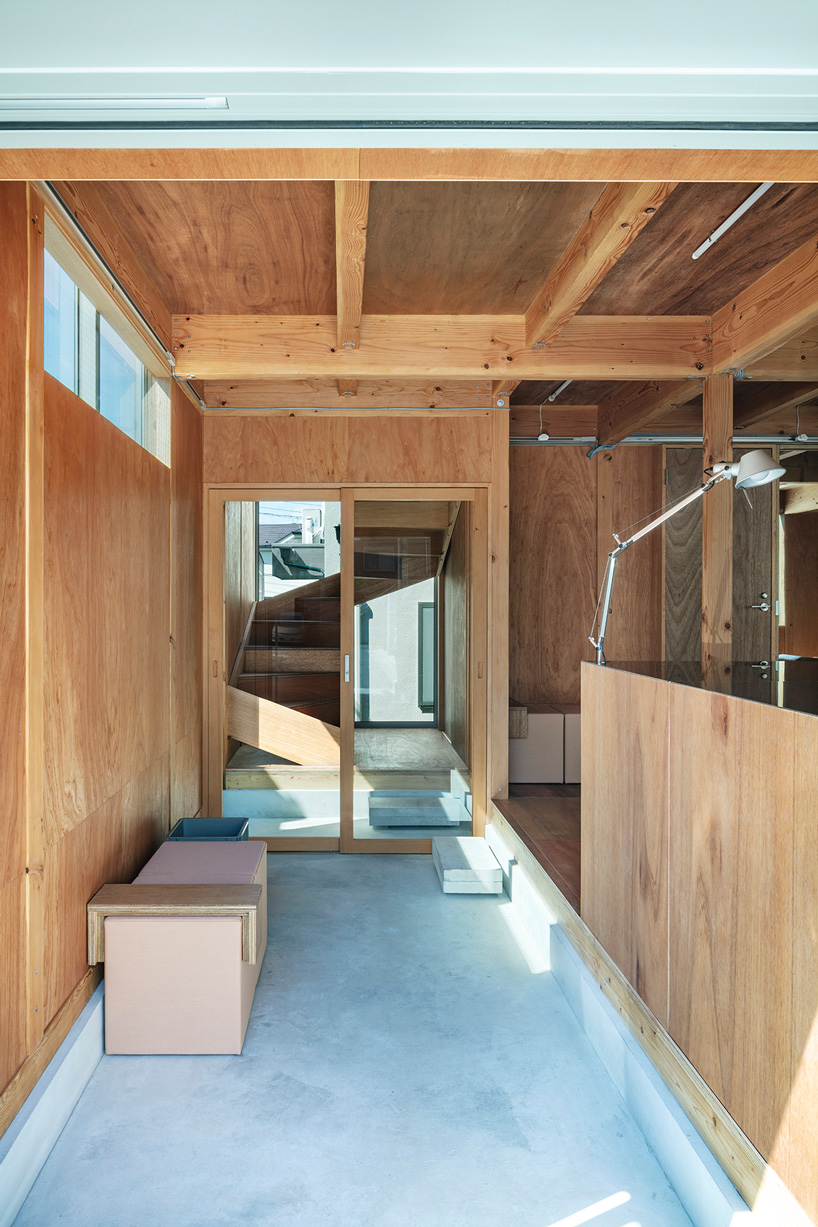 though one would imagine that floor plans of a building fully occupying the rectangular plot would be relatively simple, the randomly-opened windows make each corner of the room look different. as such, one experiences a dramatic range of openness and closeness as they navigate through the home's different spaces.'in short, we can use simple components to create unexpected and dramatic spaces by carefully combining them and adjusting their sizes,' schemata notes.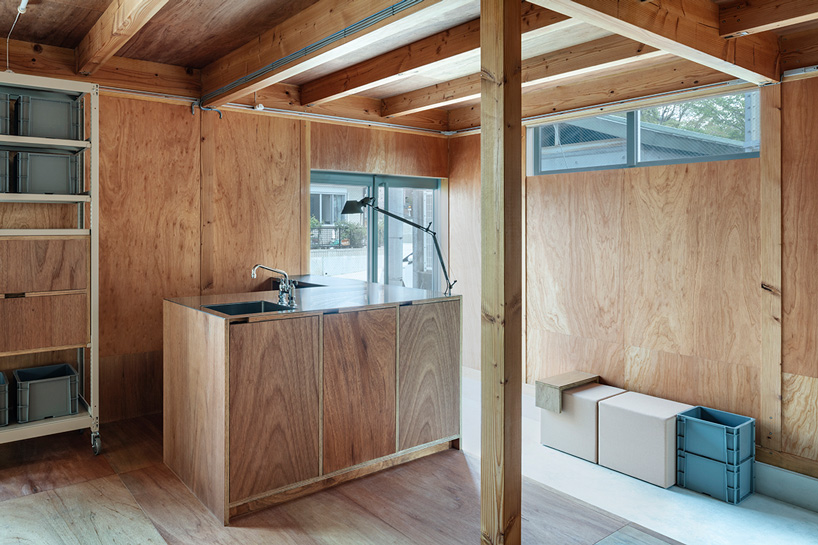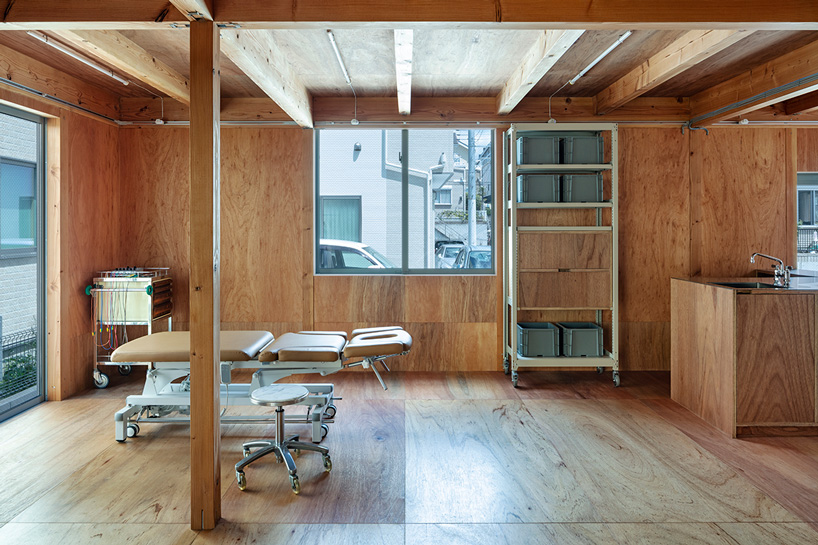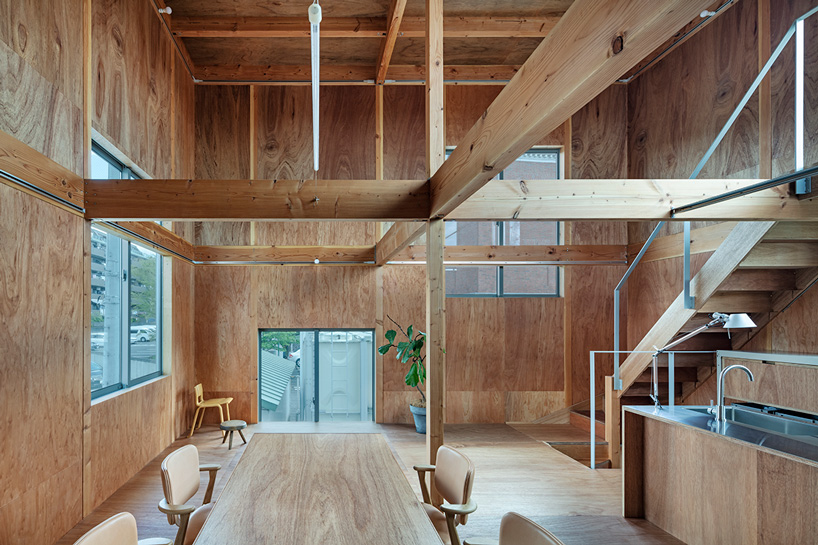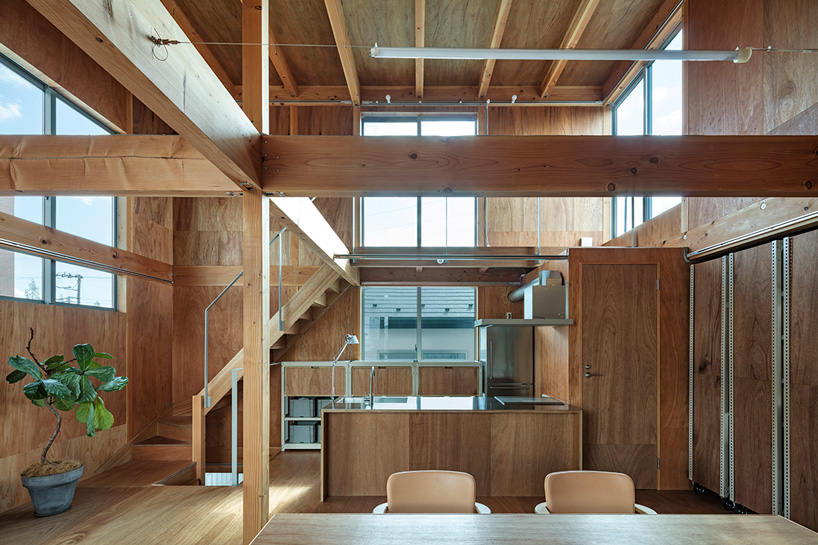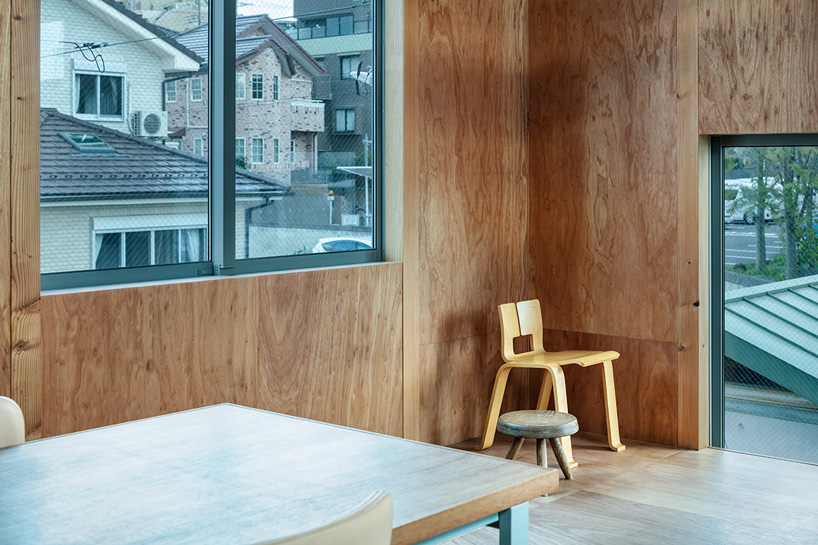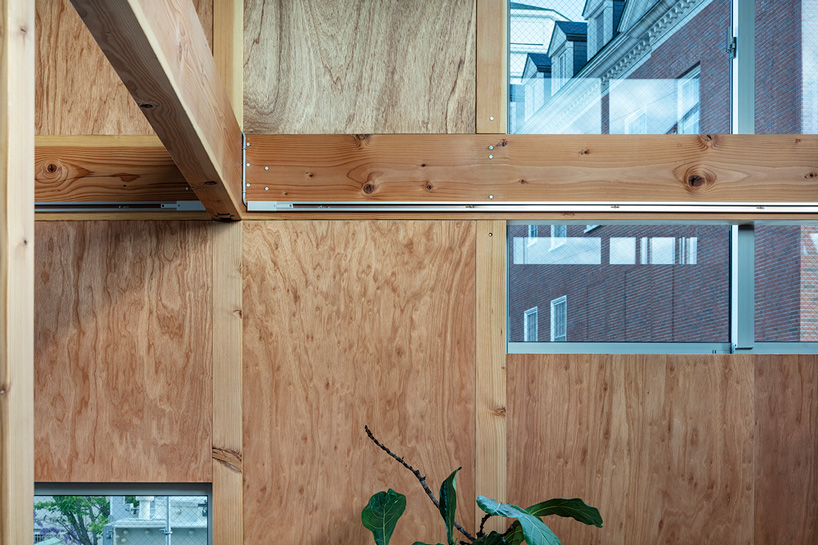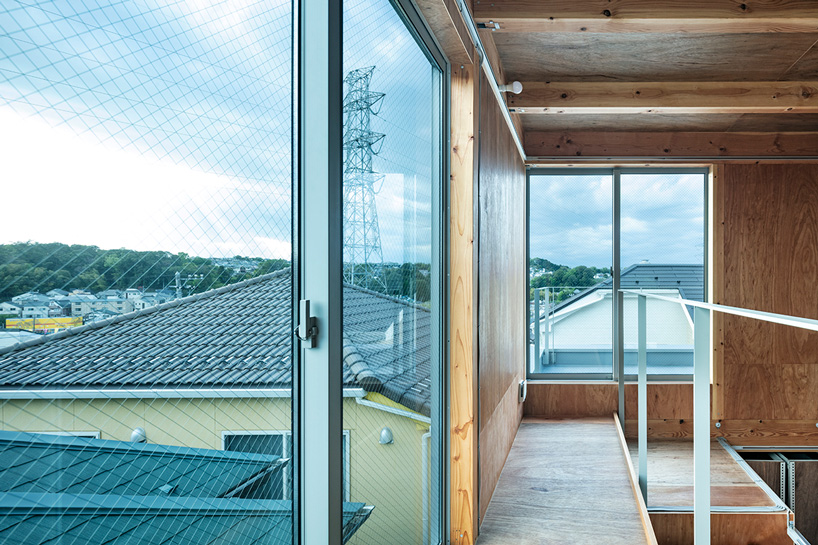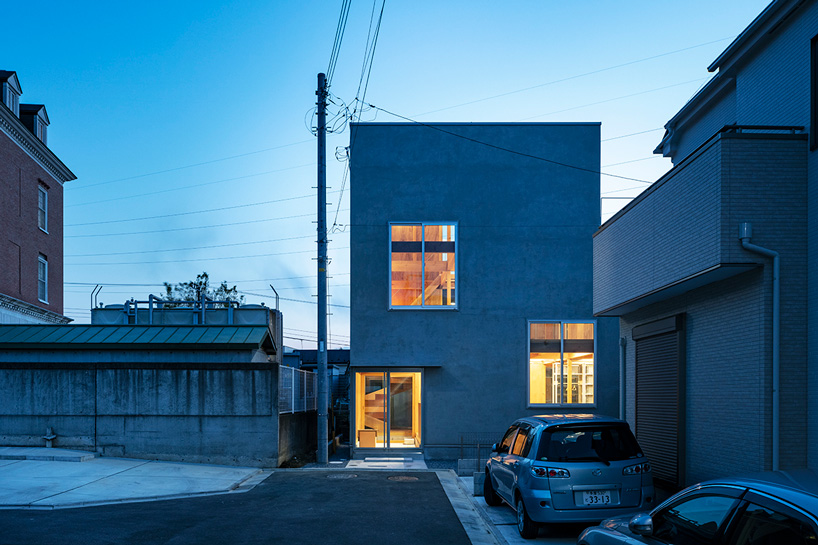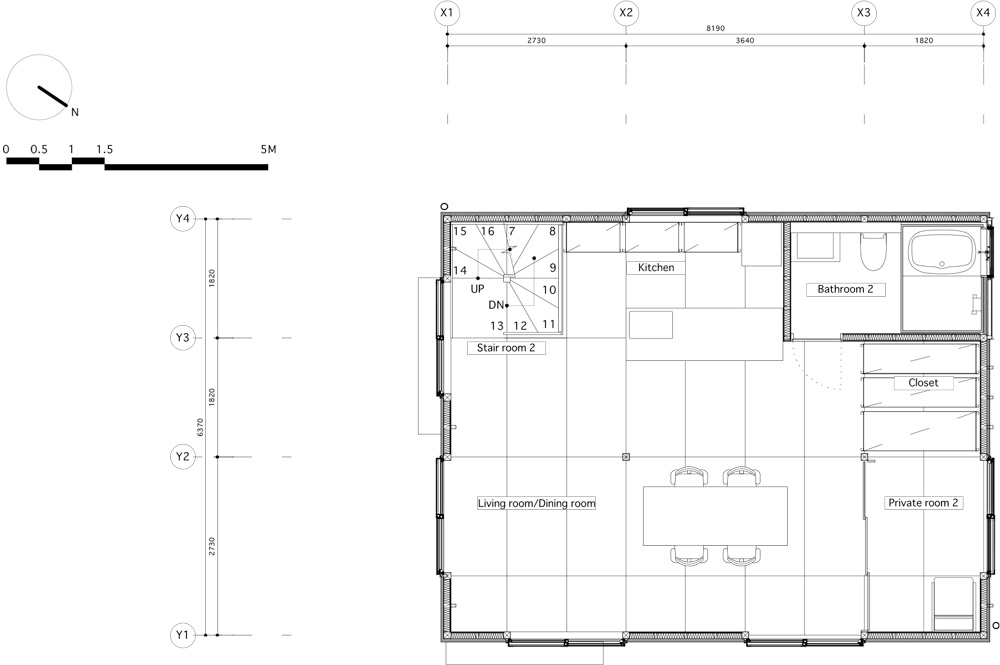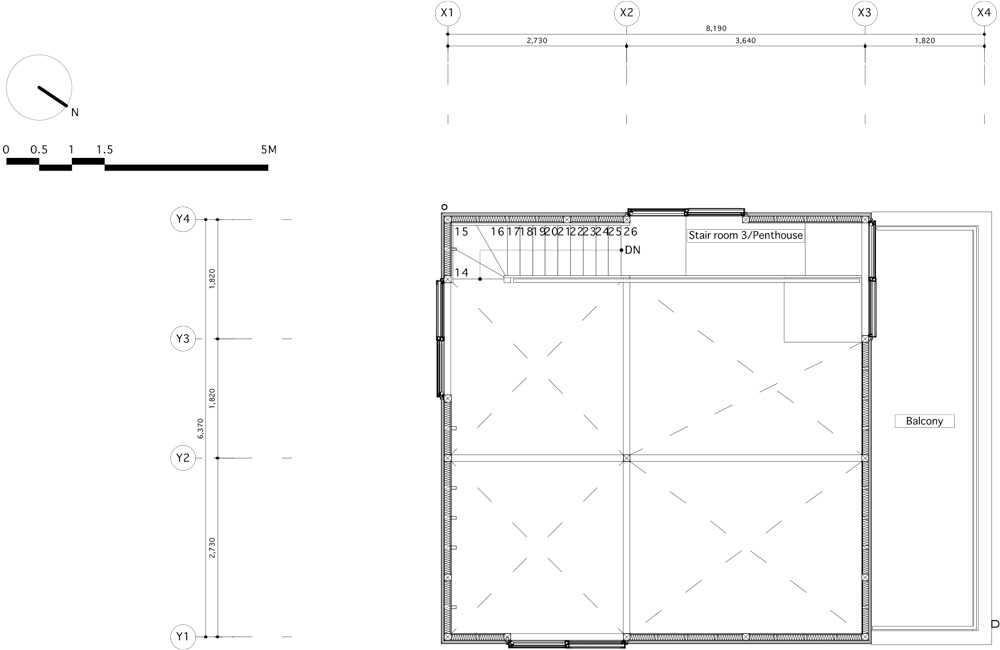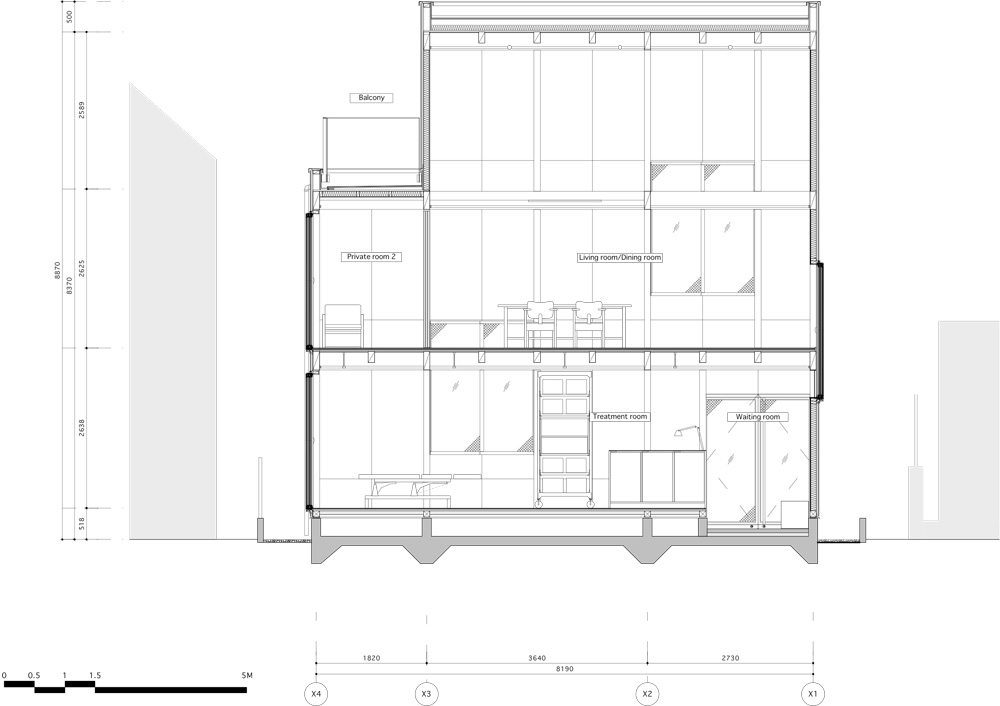 project info:
name: toriguchi sanci
architect: jo nagasaka/schemata architects
team: masami nakata
structural design: tectonica inc.
construction: hayama construction company
location: tama-shi, tokyo, japan
main use: house, seitai clinic
number of stories: 2 floors above ground
site area: 101.43 m2
building area: 52.87 m2
total floor area: 111.83 m2 (1f 52.87 m2 / 2f 52.87 m2/ phf 6.09 m2)
type of structure: wood
sofia lekka angelopoulou I designboom
jul 20, 2020