Sutherland's task ("like doing a gigantic jigsaw with missing pieces") was made more Herculean by the artist's drug addiction.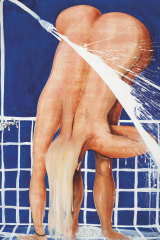 "Late in his life, Brett was short of cash for drugs and would sell works from his car," she says. "He went into a clinic to dry out and gave sketches to his nurses.
"I can't be confident I've found everything he did. Wendy Whiteley (who divorced Brett three years before his death in 1992) discovered 197 drawings after I'd finished numbering the catalogue."
High-profile court cases have shown Whiteley is Australia's go-to artist for forgers. So Sutherland's catalogue raisonné is a vital source. If you own a Whiteley and it's in the catalogue, it's authentic.
Sutherland expects several genuine works to emerge now the raisonné is released.
"For Brett, sketching was as normal as breathing," she says. "Family, friends, fellow artists, musicians, writers and lovers emerge from these drawings – made on a ferry, train, plane, in a cab, dining, at a concert, making love or taking drugs."
Multiple recurring themes emerge from Sutherland's catalogue, notably Whiteley's fascination with the female nude. In 1962, Whiteley was in love – newly married to Wendy Julius, a voluptuous fellow Sydney-born bohemian – and already a minor celebrity in "Swinging London". Their bathroom in a poky flat in Notting Hill was tiny, says Sutherland.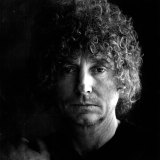 "There was a cylindrical gas heater, an old fashioned bath, a metal shower rose, a tray for the condiments …and Wendy, his model and inspiration, preening, taking a bath or washing her hair."
Whiteley sketched his wife countless times in that cramped bathroom, capturing – in Sutherland's words – "each intimate and sensual moment in a number of dynamic large-scale charcoal drawings, which he then worked into oil paintings".
The first, Wendy under the shower 1962, led to "the Bathroom series", which, Sutherland says, "became the catalyst that set Whiteley's course as a figurative painter. It introduced poses and techniques to which Whiteley would frequently return, tailoring them to meet new artistic challenges".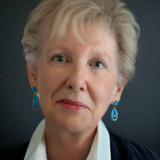 Then better known as an abstract artist, Whiteley reinvented the time-honoured tradition of painting a woman "at her toilette".
"His setting was contemporary, relevant to the milieu where they were living and working," Sutherland says. "He showed the female nude in the confined space of her bathroom, and it became a recurrent theme throughout his life."
Indeed, he also painted their daughter Arkie nude under the shower in 1986, demonstrating the same attention to flesh tones, voluntary confinement and feminine intimacy as his original 24 years earlier.
So, does Sutherland own a Whiteley?
"Yes, I have a vase," she says. "It's a modest Whiteley, blue and white, and I love it."
Details: Brett Whiteley: Catalogue Raisonné: 1955–1992 by Kathie Sutherland, Schwartz City website: schwartzcitybooks.com