* Sandra Williams and Toan Vuong, Gomez Art Supply, 122 N. 14th St.
* Sarah Jones, A Novel Idea Bookstore, 118 N. 14th St.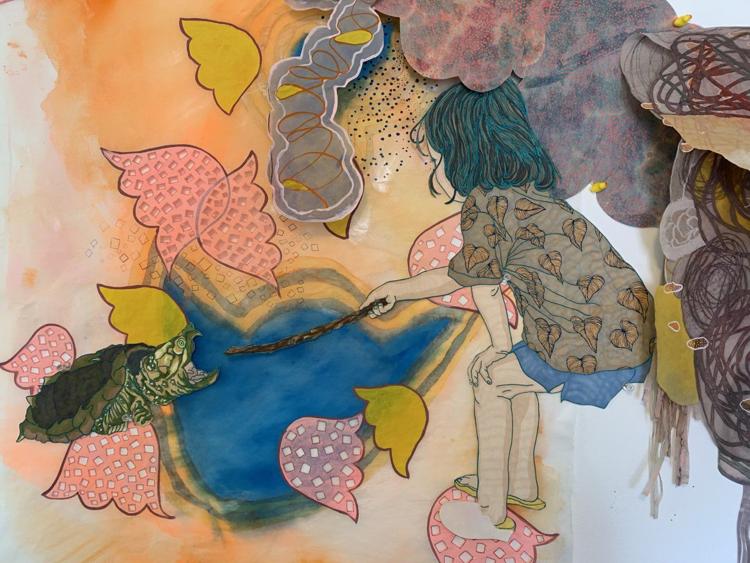 * Hannah Demma, Tsuru, 114 N. 14th St.
* Amanda Durig, Oso Burrito, 1451 O St.
* Keith Boswell, Yia Yia's, 1423 O St.
* Artie Mack, Stella, 101 N. 14th St.
* Nick Krauter and Steve Avey, Jake's Cigars and Spirits, 101 N. 14th St.
* Jevon Woods, The Coffee House, 1324 P St.
* Enrique Martinez, Johnny Carson Center for Emerging Media Arts, 1300 Q St.
* Parrish Building, studios on second floor, 116 N. 14th St.: Carrie Masters in Robot Luv; Christian Gauthier in Christian Gauthier Studio; Peggy Gomez, Tugboat Gallery.
"Gawk" will kick off at 6 p.m. Friday, with DJ Ol' Moanin' Corpse spinning records in front of Gomez Art Supply. The window walk will run until 9 p.m.
If you can't make it Friday evening, the artwork will be displayed in the windows next weekend, as well. After next weekend, the artists will pick up their work so the businesses can display their wares in their windows again, Gomez said.