The Denton Police Department responded to a shooting around 10:30 p.m. Sept. 28 in the 2600 block of Mingo Road. Several callers reported hearing seven to eight gunshots fired and officers found several shell casings in the parking lot. The report says they also found blood at the scene.
A woman was later dropped off at a local hospital with a gunshot wound. Marcus Danta Smith was arrested and charged with aggravated assault with a deadly weapon.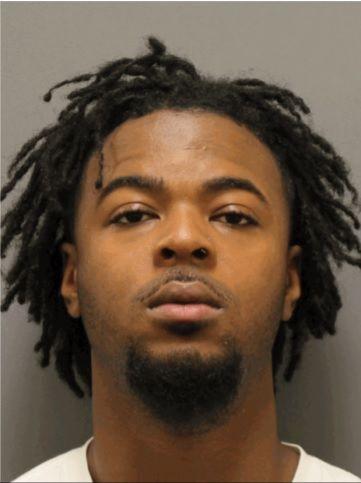 Other reports
700 block of East Sherman Drive — Two unknown burglars broke into a smoke shop early Thursday and took vapor juice, according to a police report.
Officers were dispatched after an alarm sounded off at Gigi's Vapor and Smoke Shop around 5:22 a.m. The report says police reviewed surveillance footage and saw two suspects. One person threw a rock at the glass door, causing it to shatter.
Police saw cigarette rolling papers scattered outside the business as well. According to the report, staff believe the burglars stole many vapor juice packs. They estimated it would cost $400 to replace the door. Officers are still investigating the burglary.
1300 block of South Loop 288 — A man reported someone damaged his truck by striking it with a shopping cart Thursday morning, according to a police report.
The report says officers are trying to see if there's surveillance footage overlooking the Lowe's Home Improvement store parking lot. The caller told police he returned to his truck around 10:30 a.m. and saw a scratch on the passenger's side as well as paint transferred from his truck to a cart next to his truck.
A report was taken and an investigation is ongoing.
1200 block of Fulton Street — An air compressor was reported stolen Thursday afternoon from a shed behind First Christian Church, according to a police report.
The report didn't include an estimate of the air compressor's cost. A report was taken and an investigation is ongoing.
Roundup
From 12:01 a.m. to 11:59 p.m. Thursday, the Denton Police Department handled 371 service and officer-initiated calls and made ten arrests.
From Wednesday to Thursday, the Denton County Sheriff's Office booked 22 people into the Denton County Jail.
ZAIRA PEREZ can be reached at 940-566-6882 and via Twitter at @zairalperez.