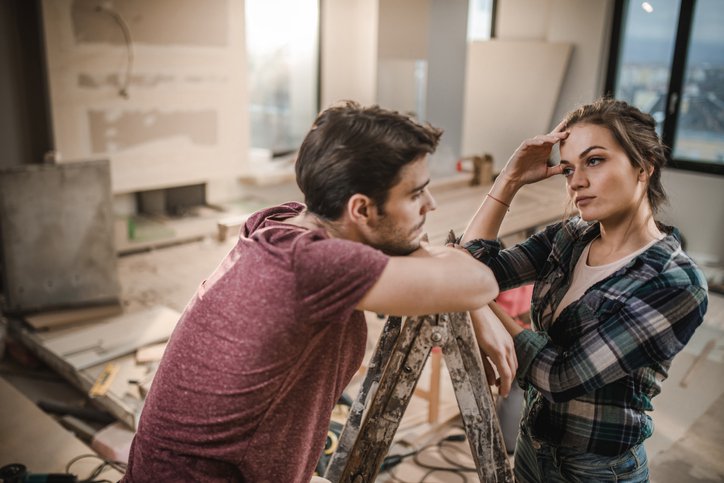 Looking to buy a new home? These missteps could leave you very unhappy in the long run.
Buying a home is an exciting endeavor, but it can also set the stage for long-term regret. Many buyers fall in love with homes and make impulsive offers without thinking things through. If you go that route, you could make a poor decision that's very hard to undo. With that in mind, here are five major mistakes to avoid when you're looking to purchase a new home.
1. Not spending time in the neighborhood
It's easy to hear good things about a specific neighborhood and decide that it's the right place for you to live. But if you jump into a home purchase in a neighborhood you're not intimately familiar with, you could wind up very unhappy.
Imagine you buy a home without spending too much time in the area. Once you've moved in, you realize that parking is difficult, restaurants are hard to get into on weekends, and noise from local commuter trains passing through disrupts the quiet evenings you had hoped to enjoy. Suddenly, you're stuck in a terrible spot. That's why you must spend a meaningful amount of time in your target neighborhood before buying a home there. Not only that, but talk to different people in the area to get the lowdown on what it's really like to live there.
2. Not vetting your local school district
Not all schools are created equal. If you have children, it's important to do some research and see how different school districts stack up before buying a home.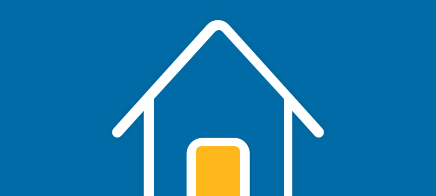 Can you secure a mortgage rate below 3%? Check rates instantly to see
9 in 10 Americans can qualify to refinance their mortgage. With mortgage rates plummeting to multi-decade lows, there's no better time to cut your monthly mortgage payment.
See your rate
Even if you don't have children, living in a neighborhood with a good school district is still important. For one thing, school rankings tie directly into home value — the better the schools, the more your home is likely to be worth. Similarly, the day might come when you decide to sell your home, and if you're not in a great school district, you could have trouble finding a buyer. Rather than land in that scenario, use resources like GreatSchools.org or Niche to see what you're getting into.
3. Buying a fixer-upper without researching your repair costs
Buying a fixer-upper has its benefits. Not only could you save money on your home's purchase price, but you'll also get a chance to put your own stamp on that home. But before you start counting your savings, remember that getting a home into livable shape not only takes time, but also money. If you don't research all the costs, you could wind up spending more than you can afford.
If you're planning to fix up your home yourself, figure out what you'll need to spend on materials and tools to get it to look the way you want it to. And if you're planning to outsource those repairs, get estimates from a few contractors so you know what you're signing up for.
4. Compromising on a feature you can never fix
In the quest to find your dream home, you may have to compromise on a few things here and there. But while it's okay to compromise on items that can be fixed after the fact, don't make the mistake of settling for features that can't be changed or improved upon.
Let's say you want a home with an upgraded kitchen. You might settle for an outdated kitchen if it lets you stick to your initial budget and gets you into your preferred neighborhood. You can always renovate that kitchen after a few years. But if you really want a home with a pool, and you buy a property with a tiny backyard that will barely fit a pair of lawn chairs, that's something you'll never be able to change.
5. Not taking the time to secure multiple mortgage offers
The more competitive the mortgage rate you snag for your new home, the more affordable it will be. But don't just accept the first offer you land. Rather, shop around with multiple mortgage lenders so you can compare offers and choose the most appealing one.
Furthermore, when looking at offers, don't just focus on the mortgage rate you're presented with. You should also take a look at the closing costs you'll be liable for, as you could end up paying a lot more to close on one home loan over another. And in some cases, it could actually pay to accept a slightly higher mortgage rate if that offer comes with substantially lower closing costs.
Whether you're buying a home for the first time or have done it before, it's important not to rush through the process. A home purchase isn't something you can easily undo, so make sure to avoid the above mistakes on your road to buying a place of your own.
Today's Best Mortgage Rates
Chances are, mortgage rates won't stay put at multi-decade lows for much longer. In fact, the Fed has already signaled that it expects rates to continue increasing. That's why taking action today is crucial, whether you're wanting to refinance and cut your mortgage payment or you're ready to pull the trigger on a new home purchase. Click here to get started by scanning the market for your best rate.